Barbour, Ducati Triumph NY, and my good friend and fellow Miss-Fire, Head tech mechanic Kerry Sano teamed up to built this custom Triumph Scrambler, inspired by Steve McQueen and the Great Escape bike. It needed a seat to compliment it and hwat else than for Barbour to pay homage to the International jacket that McQueen made famous.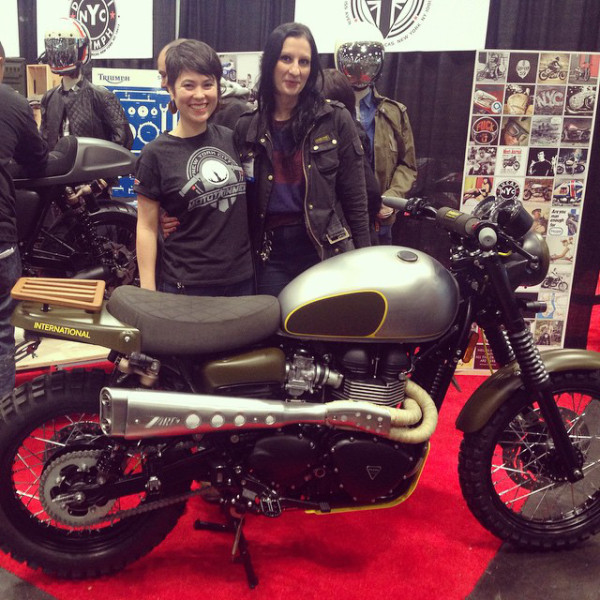 Using their fabric and hardware, I created two seats, one solo seat with a built in side pocket (above), and one to carry a passenger with a belt strap feature (below). I also made a matching quilted handlebar wrap for the new dirtbike style bars.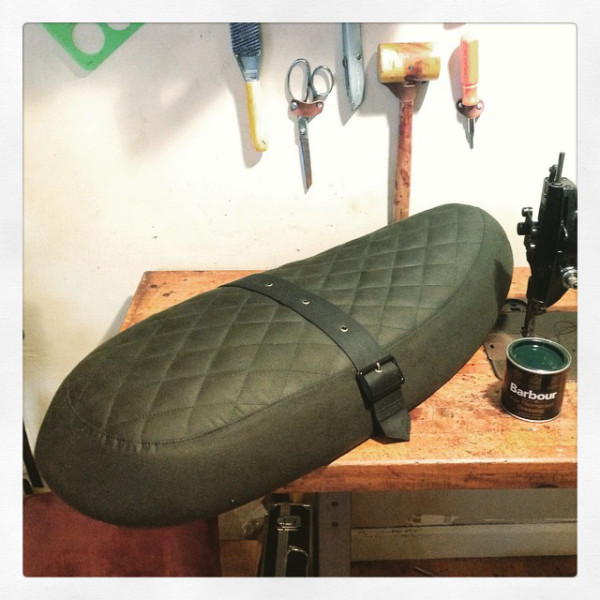 Both seats were finished and set with Barbour waterproofing wax and sent off to Barbour Soho to grace the window. The bike also travelled to The International Motorcycle Show this past December. Thrilled to have been part of the project!