Brown leather and diamonds for a 2015 Harley 883 Iron.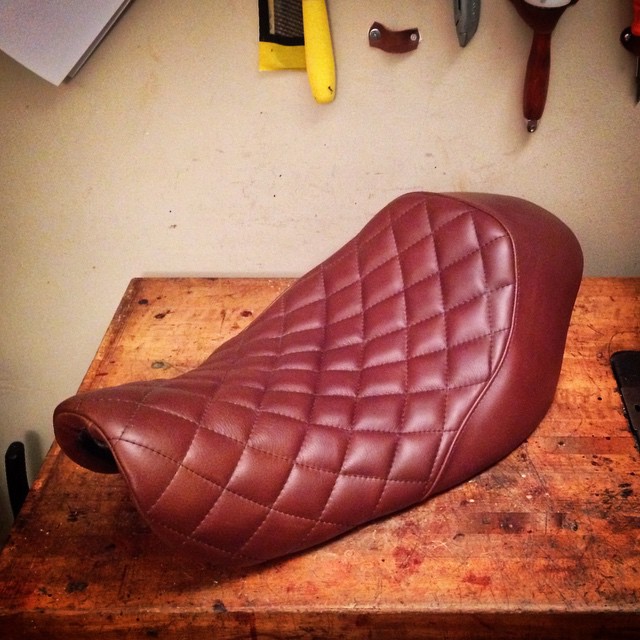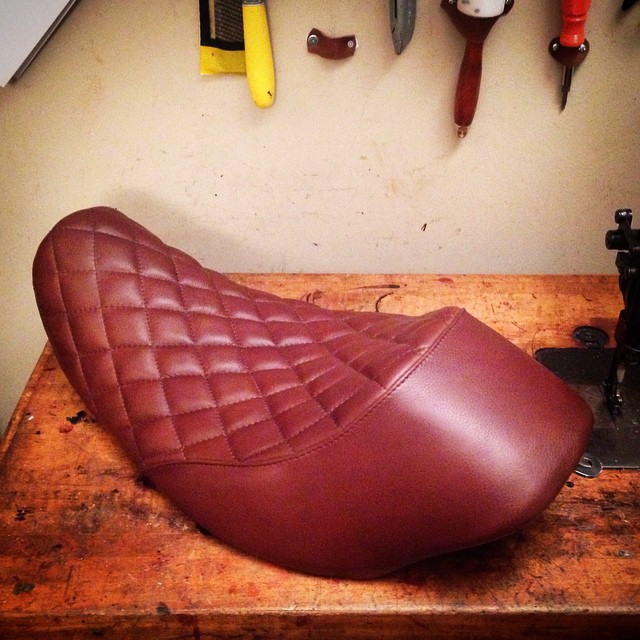 Diamonds are top-stitched in a brown thread just a shade or two darker to give the finished seat the look of a saddle.
Via Meccanica seats look best back on the bikes. Especially in Ben Draper shots. Check out his work on Instagram @bendraperphotography.