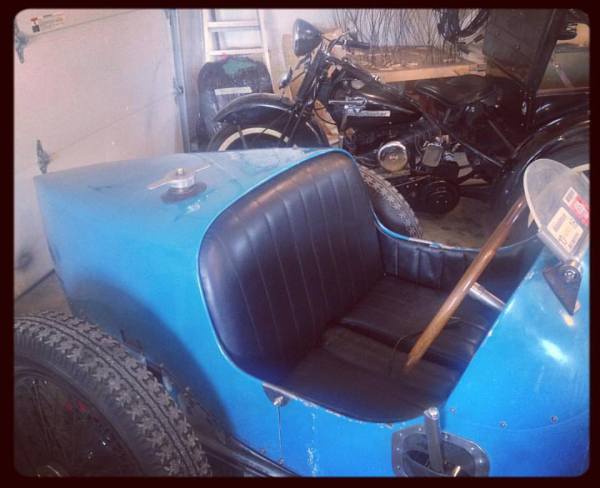 New Foam. Black leather, raised ribs and piping. All perfectly matched to the original (the completed seat).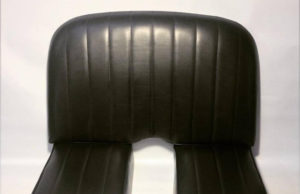 Leather seats and backrest installed in the 1926 Bugatti. Very pleased with how the new upholstery matches the older center and side panels.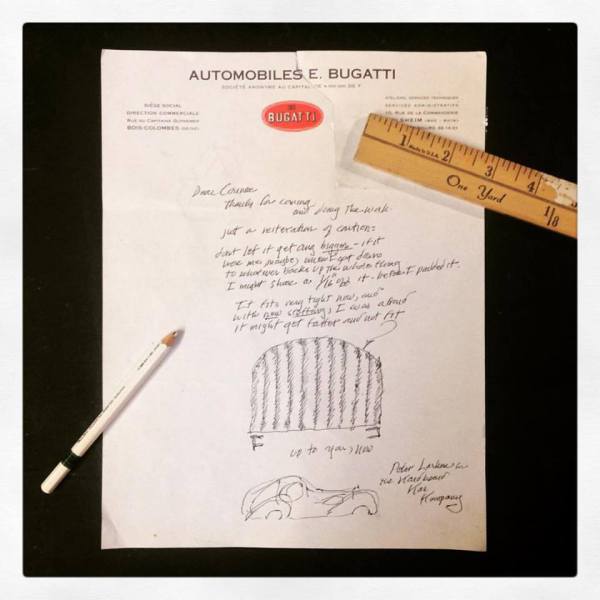 I received this letter by mail from the car owner illustrating the job detail instructions…on original Bugatti letterhead. They also took me for a ride in the car to test out the new upholstery of course. I love my customers!